Compatible with
iOS 11.2 – 11.3.1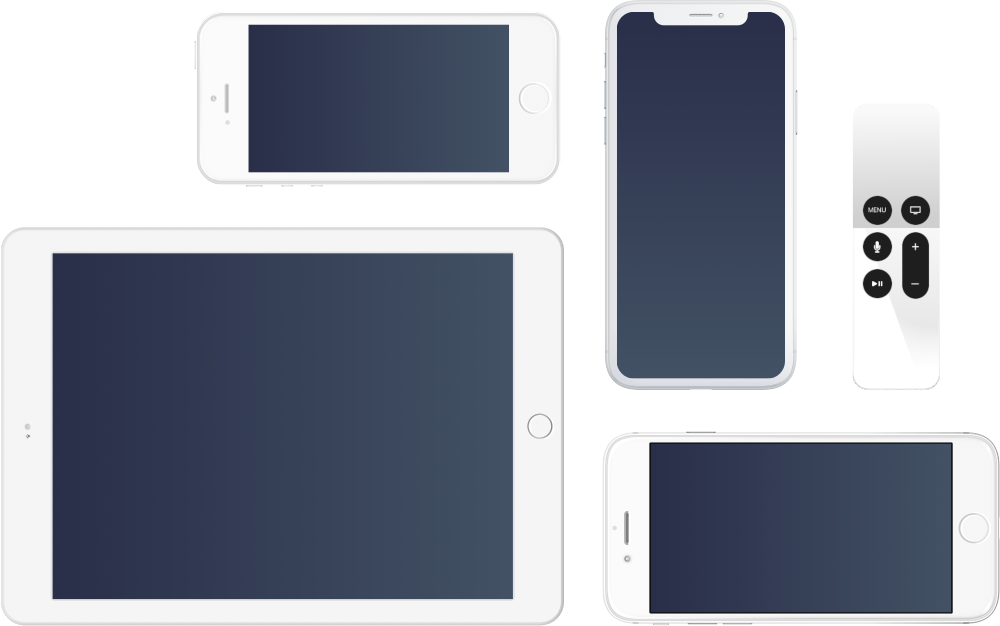 For all iPhones, iPods touch, iPads and Apple TVs
Download (Dev Account)
Uses multipath tcp exploit.


Codesigning entitlements: Here
SHA1: 4c6e34a40621de2cd59cb3ebdf650307f7ccda93
Mirror:
Mega
Download (Non Dev Account)
Uses vfs exploit.

SHA1: 8fa140a5a63377a44ff8ea4aa054605d261f270d
Mirror:
Mega
Download (tvOS)
Thanks to nitoTV and Jaywalker for the tvOS port!

SHA1: cff12acb81396778d4da3d0f574599d355862863
Mirror:
Mega
Important: Make sure to delete 11.4 OTA update, install tvOS profile (only install tvOS profile on iOS) and reboot before using Electra!
---
Changelogs and Previous versions
1.0.5:
tvOS Only - Fix bugs with 1.0.4 causing long and unreliable jailbreak process
1.0.4:
Download (tvOS): GitHub
SHA1: 74dd0843670d55b9c7cde36c2c738ead7a484f15
Mirror: Mega
Initial release for tvOS (huge thanks to nitoTV and Jaywalker!)
1.0.3:
Add support for 11.4 beta 1 - 11.4 beta 3 (multipath only tested on these firmwares)
1.0.2:
Download (mptcp): GitHub
SHA1: 017bd7f36677032d8222edc6b6772297d4f1a570
Mirror: Mega
Download (vfs): GitHub
SHA1: b7469a14e0c6d9bb8a97622eee69f76f8ea38f26
Mirror: Mega
Use different bundle identifier for mptcp version
Increment bundle id properly
Hopefully fix success rate regression with multipath 1.0.1
1.0.1:
Download (mptcp): GitHub
SHA1: 8f70918db1776897d582419964c07fd2f0f77bbf
Mirror: Mega
Download (vfs): GitHub
SHA1: 7bada20f01d09f9405ad63d094c058836e5a0334
Mirror: Mega
Fix app icon not showing up for certain users
Fix nonce Generator not being set certain times
1.0:
Download (mptcp): GitHub
SHA1: 97744c3aa1d1391f95b4512f29edfdb150508a7c
Mirror: Mega
Download (vfs): GitHub
SHA1: 7452c30c8408c999e9a951caabfc022907f27df1
Mirror: Mega
Initial Release!
Electra for 11.0-11.1.2:
Here
Important Information
On iOS 11.3-11.3.1, the device will reboot twice and Electra will need to be re-run after the first reboot
An APFS snapshot is created of / so you may revert it at a later date if needed
It is recommended to futurerestore if you have blobs before running Electra to ensure the best possible installation
Cydia is included
OpenSSH is running on port 22
Electra repo added by default
Substitute, Tweak Loader and Substrate Compatibility Layer available from Electra repo
Many packages need to be updated for both Electra and iOS 11 (make sure they're updated before installing as they may not work yet)
RocketBootstrap 1.0.6 or higher is required for use on iOS 11
Many apps, launch daemons and installation binaries are broken as they require entitlements to be added
---
Credits
Packaged by CoolStar
Exploits by Ian Beer
tvOS port by nitoTV and Jaywalker
Trust cache injection and rootfs patch by xerub
Zone map address fixup by Siguza
Rootfs remount exploit discovered by CoolStar, implemented by pwn20wnd
jailbreakd, launchd patch, setuid patch, dylib injection and Safe Mode by CoolStar
amfid patch and entitlement injection by theninjaprawn
unlocknvram, initial dropbear work, substitute compilation fix by stek29
sandbox mitigations by stek29 and coolstar
MIG protocol implementation by PsychoTea
Various cleanup and testing done by pwn20wnd
Designed by aesign
---
devices successfully jailbroken!
---
Disclaimer
Electra is a free jailbreak tool for iOS 11.0 - 11.3.1. It is recommended to futurerestore before running Electra. Although Electra itself should be safe, we are not responsible for any damage that may be caused to your iOS installation by any tweaks or executables you load after the jailbreak.